Business Coaching Testimonial
for AIM to Succeed from Julie Genney.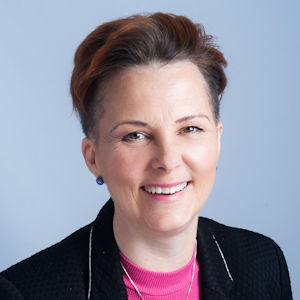 I was struggling to turn my business ideas into action that would have an impact. If I am truthful this had been going on for a while, months maybe years! (I've known Steve for about 4 years).
A workshop Steve ran was my tipping point, I realised that I needed a coach now in order to be successful, not wait until I was successful!
I'm really happy that I finally took the action that I needed (signing up for the Business Focus Programme), and since starting with Steve I have gained focus about where I'm going and how I achieve it. And importantly I now have the confidence and belief to know that I will achieve it.
Steve's coaching is tailored to me as an individual, the specifics that my business needs and the way that I will be able to implement them. His coaching recognises the importance of an individual's personal qualities to make a business work. There's no hiding from myself, or my excuses! (He is tough in a humorous, honest way!)
My favourite bits of coaching have been when I get understanding and clarity around something I've been struggling with for a while.
Also it's about knowing there is someone who cares about me/my business, the work I do, and wants me to succeed. Knowing I have a sounding board who will give it me straight by asking me the 'right' questions to find my answers and quickly get me moving again. I'm enjoying the challenge that it gives me to work productively and with clear purpose.
As a professional coach I would recommend coaching. It holds me accountable to myself. For me, working on my own, to have the support to keep me focused and on track with what I really want to be doing in my business, the coaching work I love, being coached myself is a must. An outside perspective who supports my aims and who will call me out, not agree with everything to please me...challenging and rewarding, I enjoy it.
I value the support I get from business coaching with Steve and it's part of my ongoing business model. I will definitely be renewing after my first six months as I know it will continue to be helpful in keeping me focused and clear about my goals in my business. I feel excited about where I'm going with my business, instead of feeling bogged down by parts of it and the process of getting there.
Thanks Steve!
Julie Genney
Personal and Professional Engagement Coach at Julie Genney Coaching