Are you looking for a business coach to help give you focus,
strategy, actions, and accountability?
Our small business coaching programme is here to help.
Who are you?
A small business owner with a passion and skill set you want to leverage in your business.
You started as a technician, you did 'the job' now you run 'the business' but still do a vast amount of the technical work along with everything else.
You are busy doing everything because everything needs doing.
You are not making the profits or creating the lifestyle you want.
You are looking for the focus to take your business to the next level.
The reason I continue to use Steve from AIM to Succeed is that my time is precious and I can only afford to work with people who will help me make a difference in my business and he helps me achieve that.
What you are looking for from business coaching...
… One to One business coaching sessions focused on you and your business.
… a blend of mindset & practical solutions
… free up your time.
… focus on more of what you want
… yet retain control of your business.
… to feel more confident in the direction you have chosen.
... to set and achieve better goals.
… create focus in your SME business strategy.
… fulfil your vision.
… increase profits:
… while increasing the value you add to your clients.
… get more clients.
… increase productivity
… empower your employees.
… enhance your working environment.
… reduce overheads.
Business Focus.
Business Focus (Previously know as SME Focus) has been designed as a business improvement programme to help you create a more profitable and enjoyable business.
Working with you on a regular basis over a 6-month period we help you identify the issues that have been holding you back. Then develop and implement a business strategy that addresses the underlying problem rather than just the symptoms.
Taking the approach of blending mindset with practical solutions we develop an actionable strategy (and how you respond to them) ensures we add value and  create meaningful impact in your business.
One of the main benefit people acknowledge they get from regular business coaching is focus.
Focus on what they want.
Focus on what they are doing.
Focus on what is important (to them).
Focus on where they can achieve more.
After that, it all comes down to focused action and implementation.
Who I work with.
I work across multiple business sectors as I enjoy the variety of working with different people. I identify/work on common business themes and stumbling blocks, therefore, having a level of abstraction from the industry actually helps (seeing the wood for the trees).
My past business coaching clients include Franchisees, recruitment, public speakers, solicitors, accountants, coaches/therapists, banks, networking organisations, creatives, healthcare.
Stephen Wells - Business Coach.
Do you want to know about my scientific background, my use of logic, experimentation, reasoning, testing, and questioning everything?
Do you want to know how (and why) my world, and life, fell apart when my dad was diagnosed with a brain tumour? (and how I eventually recovered from that)
Do you want to know about my jobs in logistics, project management, requirement gathering, training, making things happen, software and processes development?
Do you want to know about my 20+ years of personal development, martial arts, energy work, Reiki, NLP, meditation, coaching and being coached?
If any of these are important to you feel free to ask me about them (and more) when we talk. I, however, will be more interested in hearing about you.
ps. I am happiest in shorts, sandals, t-shirt and maybe a hoodie, sitting in a park rather than an office.
(So don't be surprised if that is how you see me when we have a video call.)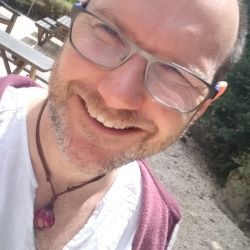 We were always amazed how quickly he was able to understand our business issues and quickly offer solutions.
How I work as a Business Coach.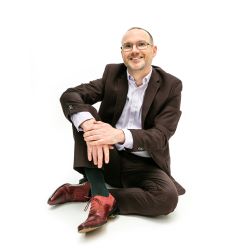 My mind works at a million miles an hour, I have something that fixes and breaks pretty much all my scenarios, I have a repository of information that I have focused to the smallest increment and abstracted to the highest global view. But that is all about me, not you.
My coaching comes from the heart (with everything mentioned above behind it). I listen to what people say and reflect back to them what I hear.
Some say I'm blunt, some say I'm flippant, some say I'm arrogant (I honestly try not to be) but overall most people say I trigger something in them that changes the way they think about their situation. << That makes me happy.
It makes me happy because for many years I was stuck, I was repeating the same behaviours (and sometimes still do) and getting the same results. It took lots of different people (who were honest enough with me) to shake that up and bring me out the other side.
- The core of what we do is identify what you need to do,
what is stopping you from doing it,
and how to get you moving forward.