Reducing the gap between what you say and what people hear.
Reflections on being interviewed for a business profile.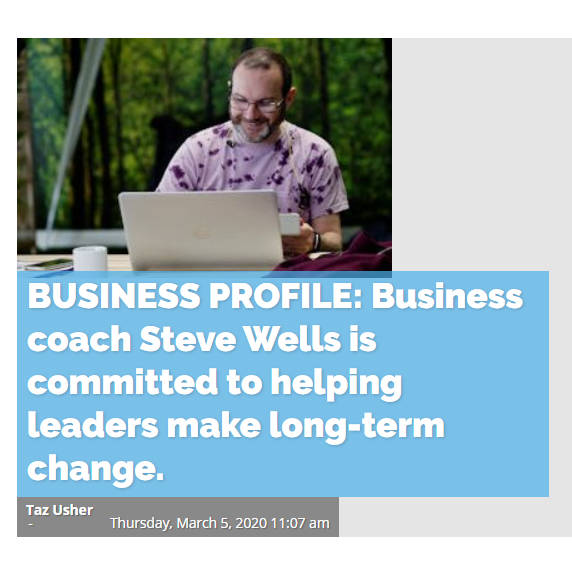 For some having a clear concise message and description of what they do (not what their industry does) can be a struggle.
It's really easy to get caught up in your own preconceptions and judgement which then taint your message. This also expands out into your close circle, the people that already know (ish) what you do, it's easy for them to hear and read between the lines from what you have said before and give more understanding to what you say than is really there.
Therefore when I had the opportunity to be interviewed for a business profile article it was an interesting and reflective experience. To see what someone (who does not know me or my business) would hear and write about.
Does anyone actually hear what I'm trying to say?
Taz sent over some 'Starter for 10' type questions which I replied to along with some links to my website etc then it was time to be quizzed! I joke about being quizzed, it was a really great conversation, it was my own internal "am I getting my message across?" that kept popping up that allows me to include that.
The follow up questions she asked showed she had 'got it' digging on the bits I had glossed over and giving me space to expand on the bits I was particularly passionate about.
All in all it was a great experience, both being interviewed and reading the resulting article. Taz did a great job and the article has been well received online, at one point my post sharing it was trending on the LinkedIn #businesscoaching hashtag.
It did highlight a several things to me:
My general message of how I help people is pretty clear. Digging into what hold them back in their business and helping them find their way out of that rut.
I'm not great at talking about things that are in the development process. Speaking Gigs/workshops with other providers etc are things I am working on but not fully finalised at this point but they needed to be mentioned, therefore what I said was a bit sketchy and therefore what got heard was only 80% accurate. (Have put things in motion to finalise these details so they can be shared more effectively)
Recognising physical sensations/emotions are the key to self understanding. This is more of a reinforcement that a new highlight. I knew when I was answering some of the questions that I was not being 100% clear. I could feel the tension, the awkwardness in me as the half answers came out. Knowing I could not give more clarity, be more informative as things are still in development was uncomfortable.
On the flip side of this, over the days since the article was published I've felt a lightness and release that has given me more clarity around the projects now that they are out in the wild.
Takeaways that I think are useful for everyone:
Over and above the obvious, be confident in what you are talking about, know what you offer, get other people's honest feedback.
See/trust how you feel when you are talking about your offering. Are you super passionate/enthusiastic about what you are talking about (and that in itself should feel good)? if not then you are unlikely to engage the listener.
Try to feel into how it lands with the other person. Honing your 'gut feeling' or intuition takes time and practice as it revolves around self-awareness.
If you would like to have a conversation about how you can delve more into understanding how you do any of these feel free to drop me a message via the contact us page.